Are you a patient person? Although it's often said that if there were an Olympic medal in queuing the Brits would win the gold, nobody likes being kept hanging around. This is particularly true when dealing with paperwork. Bureaucratic wheels often grind slowly. If you're waiting for a CRB check to be processed in order to start work, each day which ticks past is money lost. Luckily, we've got a few tips and tricks to speed things up a little.
CRB Check – The Pitfalls
Understanding why checks can take a long time will help speed your application along. For a start, although most of us still talk about Criminal Records Bureau checks (CRB), this organisation was replaced by the Disclosure and Barring Service (DBS) in 2012. Don't waste your time ploughing through outdated guidance. The government updates guidance all the time, so make sure you're reading the most recent available. If you're confused about the whole process of getting a DBS check, let us help you. We'll take the pressure off. We know all the common issues which delay checks and can help you avoid them.
Don't Make Mistakes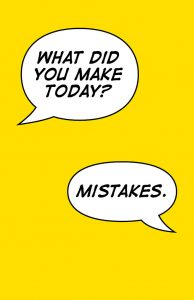 Yes we know, obvious right? But the main reason DBS checks take longer than expected is because of applicant error. People forget to fill in fields, forget to sign, forget to send payment. Or if filling forms in online, it's easy to make typo errors, or to misspell a surname. This is the sort of mistake which is very easily made, and will cause delays at the DBS. If there's any confusion about the information you've supplied, this has to be resolved before the police run their checks. It's impossible to avoid all mistakes. But there are some things you can do to help catch them.
Firstly, get someone else to look over the form and try to pick up any obvious errors. Make sure you've completed all the compulsory fields. Give all the names you've ever been known by, even if you haven't used them for decades. Ensure that your address history covers the last five years without any gaps. If you're unsure then check, don't guess or assume the correct answer.
Other Ways of Speeding Up Your CRB Checks
At present, there's no "fast track" service for getting your CRB or DBS check. If you choose to use a third party to help you through the process, then they're the experts in catching mistakes and making sure your application goes through as quickly as it can. If not, then you should still use the online application service. This eliminated postal delays and will highlight compulsory fields on the form. Always give your email address to the DBS as a contact method as this is a quicker way to resolve queries than over the phone or by post. Get your identity documents in order and apply for extra bank statements if you need them. Once your certificate arrives in the post, take it to show your employer straight away then file it safely at home.