At the start of the year, very few of us thought that by the Easter holidays we'd be stepping into the shoes of their teachers. Schools have been shut in most parts of the UK since mid-March. Parents were told that they weren't expected to be professional educators. But all of us want to do our best and keep the kids learning during lockdown. Homeschool doesn't have to mean spending a fortune on materials, or trying to replicate what the teachers do in class.
Homeschool – What is it?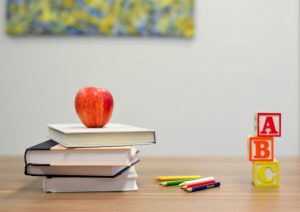 Schools vary in their approach to what parents are expected to do when schools are shut. Very few schools will expect parents to be sitting down with their children from 9am to 3pm teaching maths or English. Many schools are using online platforms to send out pieces of work for children to complete, then email back to their teacher. Teachers might also use video conferencing or other technology to communicate with parents and their students. However, for much of the time you're on your own. This doesn't mean that you have to apply for a CRB check and go through a teacher training programme. Hopefully this will be a temporary change to your kids' education, and you just need to keep things ticking over until they can get back to class.
Available Homeschool Resources
There are lots of resources online to help people who have been thrown into a teaching career. Try not to overwhelm the kids by timetabling every hour of the day with activities and education. Everyone needs some down time too. For younger children, try to keep up their key skills of reading, writing and maths in a way which they find fun and stimulating. There are lots of numeracy games online, or get them interested in writing a diary. Websites like BBC Bitesize have lots of resources for children right through to A-level standard. Most of these are self-guided. Older children can work through them by themselves while you get on with your own work.
Celebrity Help with Education
Lots of celebrities have also started to put lessons and information online to help parents who are struggling with homeschooling. Fitness guru Joe Wicks leads the nation in a PE lesson every morning at 9am. Myleene Klass is posting music videos, and Strictly dancer Oti Mabuse is running online dance classes. Chester Zoo has the science and nature lessons covered with behind the scenes videos and keeper interviews, Western Approaches in Liverpool is running sessions on World War 2, and nature presenter Steve Backshall offers question and answer sessions on anything geography or animal related. It's simply a case of dipping in and out of the content to find something which sparks your child's interest. Don't think you have to do it all.
Formal Options for Learning at Home
Of course, for some families opting out of the formal school environment is something which has been happening for years. There are thousands of reasons why parents may decide that their children are better off being educated at home than in school. This approach can also give children a lot more flexibility over what they learn.
Many parents choose to homeschool their children themselves through the primary years, calling in expert help as and when it is needed. Self-employed tutors are a good option, especially if the aim is for children to sit exams eventually. However, it's important to make sure that the tutors are qualified to teach the subject the are advertising. There is a growing call for all home tutors to be DBS checked to the same level as teachers working in schools or colleges. At present, this isn't a legal requirement. Some tutors may have a basic DBS certificate but teachers will have the more detailed enhanced disclosure.
Another option is to enrol your child with formal online education. Organisations such as Interhigh offer online virtual learning for secondary school age children. The downside of this method is that it is expensive, with fees of around £3400 per year for a full time online education. There is however the option to pick and choose a couple of subjects only. Similar courses at A-level or university level are available through online portals such as Coursera, EdX or Futurelearn.