Thousands of us every year take the opportunity to work overseas. Whether it's a gap year working your way around the Far East, or a longer posting elsewhere in Europe, it's an experience not to be missed. There's a lot of paperwork and bureaucracy involved too. One of the most common requirements is for criminal records checks. Overseas employers want to make sure that you're trustworthy, honest and don't have a lengthy criminal record. However, there are some different rules and regulations when it comes to applying for a disclosure check for an overseas employer.
UK Criminal Records Checks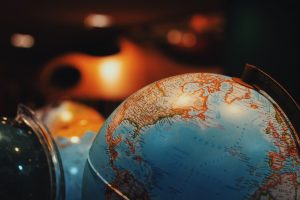 It's important to be clear what we're talking about here. If you live in the UK and work for a company based overseas, you aren't classed as a foreign worker. Just because the head office of your employer is in Sydney or Mumbai, you're still a UK worker. However, if you are resident in the UK and are asked to work at a foreign office, you are classed as an overseas worker. In the first situation, your employer would ask you to apply for UK criminal records checks in the usual manner. That means completing the form, proving your identity and allowing the police to search their database. However, you can't do this when you're no longer living in the UK, or applying in connection with a job outside the UK
Foreign Criminal Records Checks
It's really difficult to make standard statements about how to get foreign criminal record checks. That's because each country has its own rules. It's fair to say that there is a huge variation in requirements across the globe. It's impossible to draw parallels with the system in the UK in many circumstances. Most countries around the world have some system for checking up on people working with children. This group includes people like English as a foreign language teachers, volunteers and nursery staff. If you're thinking about emigrating, lots of governments will also ask for an ACRO certificate as part of the Visa application process.
Most workers will be asked to make an application through ACRO. This is a division of the police which processes records checks for companies overseas. ACRO can only search UK records. The application process is similar to that for a standard disclosure check. The applicant first completes the form, giving details such as their date of birth, all previous names and address. ACRO will then use that information to search through the police computer and see if any details are held on file. They then produce a certificate showing any information found.
What if I've lived overseas for a while?
If you've been living overseas for a while, or have been travelling and out of the UK for a long time, you may have more hurdles to jump. This will depend on the policies of the country where you want to work. Many companies will ask you to get an ACRO certificate to cover the period when you were living in the UK. You may also be asked to go through the local police check process, to make sure there is nothing on the local police database about you. Speak to your employer about their policies and procedures. If they regularly employ staff from the UK, they will be able to offer good advice and guidance.
And what about people coming from overseas to work in the UK?
Of course the opposite scenario applies too. People may have lived overseas, been in the UK for a couple of years, then want to apply for a job which needs a disclosure check. This will also involve two applications. Most employers will ask the applicant to go through the Disclosure and Barring Service to get a DBS certificate for the period when they were in the UK. Depending on how long they have been in the UK, they may also ask for a foreign police check. The applicant then has to go back to the police in their home country, and go through the local process to get a criminal records check, or certificate of good character. If the certificate isn't in English, they'll also have to get it translated. This all takes time.