From an employer's perspective, taking on a new employee is a risky business. That's why they spend a lot of time sifting application forms, interviewing and then checking up on successful applicants. Getting the wrong person can mean having to repeat the process several times until you get the right candidate. It's perhaps no great surprise that employers do all of the checks they can on prospective workers. If you're looking at jobs in the financial services sector, then it's common practice to be asked for credit referencing. But what exactly does this mean, and should it be something to worry about?
What is credit referencing anyway?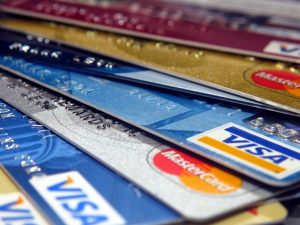 Credit referencing isn't about what sort of credit cards you have. It is more about putting together a picture of your overall financial health. Credit checks look at your current debts such as loans, mortgage and credit cards, and whether you're paying them on time. Any previous defaults, county court judgements (CCJs) or bankruptcies will also be flagged up on a credit reference. This isn't something which is restricted to employers. Any individual is free to log into one of the big credit reference agencies such as Experian or Equifax through websites or apps like Clearscore or Noddle, and look at their own record.
Employers don't get any "extra" information about you when they are running their own checks. If you know you're going to be asked for a credit reference check, then it's wise to look at your own record first to make sure there are no mistakes. This could be something you've forgotten about, or could indicate something more serious like identity fraud.
What types of jobs need credit checks?
Usually, financial services jobs will ask for credit referencing. The idea is to stop people with serious financial difficulties having access to cash, and potentially putting the company at risk. Other jobs involving large sums of money might ask for checks too. You are unlikely to need a credit check for shop work, for example. But if you're working in a bank, or in a contact centre moving money around between accounts, you probably will. Remember that your credit file doesn't have to be totally debt free. All the employer is looking for is evidence of you paying your bills regularly, and not getting into more debt than you can handle.
Credit referencing and DBS or CRB checks
There's a lot of confusion about whether a credit check is the same as a criminal records or disclosure check. They are two completely separate things. Depending on the job, you might be asked to apply for a CRB check, a credit reference, neither or both. CRB checks might involve finances, if you have been convicted or cautioned for crimes involving theft or fraud. This isn't the sort of thing which will be on a credit referencing report though. Credit reports are purely about debts and defaults. They won't show any details of crimes. Any employer is free to ask for an employee credit check. However, disclosure checks are usually restricted to certain occupations.