At any time of year, but particularly at Christmas, everyone would like to earn a bit of extra cash. The trick is finding work which you can slot around your other employment or study. Work as a taxi driver seems like the obvious solution, with demand peaking at weekends and in the evenings. It's not as simple as getting in your car and starting to pick up fares though.
Entry Requirements for Work as a Taxi Driver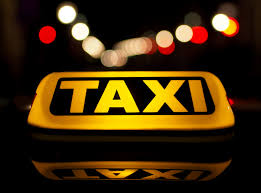 As you might expect, you'll need a full UK driving licence to even start looking for work as a taxi driver. Your licence doesn't have to be free of points. If you're approaching taxi companies for work as a driver, a clean licence is going to stand you a better chance of getting hired though. Each local Council sets its own rules about who they will licence as a taxi driver. Remember – it's the council where you're going to be working that licences you, not the council where you live. You might have to pass an English language test, a DVLA medical or a test of your local knowledge and navigation skills. Drivers also need to apply for a DBS check at the enhanced level. This is to ensure that only people with the correct background can get work driving customers around. If you're serious about a career as a taxi driver, you can even do a formal NVQ qualification at college to teach you all the skills you'll need.
Uber, Local Firms or Self-Employed?
Once you've decided on a career as a driver, there are various options to get you started. A good option for beginners is approaching local taxi firms which you've used as a customer and ask whether they are hiring. It's not in a company's interests to have a taxi sitting undriven, so they're often looking for people to fill in the gaps when full-time members of staff aren't working. There's also the "rent a cab" option, where you hire out a taxi for a week or month, but keep all fares you earn. The most recent arrival in the taxi market is Uber, a smartphone app which matches customers with drivers. Uber gives you more flexibility to work when you want to, but isn't available in all areas and has caused controversy in some council areas.
Expected Earnings
There is no "average" when it comes to taxi salaries. If you're working for a company like Uber or a local taxi firm, they'll set the rates. Remember also to deduct your costs from the fares you take. Costs such as fuel, insurance and other car expenses will reduce your profit. Some companies, like Uber, demand you're driving a newer vehicle. You'll also need to fill out a tax return and pay both tax and National Insurance on your earnings.
Taxi driving can be lucrative. But there are also many up-front expenses to take into account before you even get started. Do your research and speak to people already working as drivers before committing any money.