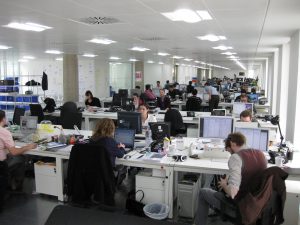 All employers have their own procedures when it comes to vetting the people going to work with them. Pre-employment checking is all about minimising risk. Employers have to make sure that their employees aren't going to cause them a financial lost, or cost them customers. Probably the best-known way of doing this is to apply for a CRB check, or a Disclosure check as it is now known. But there's a growing trend in employment verification too. What does this mean, and what is the process?
What does Employment Verification mean?
This process is really just another name for fact checking. It's hard to determine just how many CVs have factual inaccuracies. However, surveys indicate that as many as half may contain untruths. The most common things people tell fibs about is their past work experience. They say that they had more responsibility than they did, or lie about the length of time they worked with an employer to cover up gaps on their CV.
Recruiting someone who has exaggerated a little on their CV might not be the end of the world in many situations. However, other members of staff can end up supporting them as they get up to speed. People may lack the experience to make the sort of contribution you'd hoped for. And in the worst case scenario, they may end up doing permanent damage to your company's reputation. So employment verification is all about making sure that applicants are telling the truth.
How do you verify someone's employment?
Unfortunately there is no single database where you can log in and look at someone's complete career history. There are no shortcuts to the process. The best way of checking up on what an employee actually did in a previous job is to to pick up the phone and ask. You don't need to repeat this process for every job, and every applicant. But it's certainly worth doing a bit of digging into the roles where someone is claiming that they have developed specialist knowledge or skills.
But don't employers refuse references?
There's a lot of confusion about references. Many people believe that it's illegal to give a bad reference. In fact it's not; it's just illegal to say something you can't back up with proof. So it would be fine to say that you sacked a previous worker for theft, for example. Many companies now just use a tick box system to confirm the dates someone worked for a company and their job title. If however you pick up the phone and speak to someone, then you are more likely to get an honest response.
Advice for Applicants
The best advice for applicants is the most obvious – don't lie on your CV! It might be tempting to embellish, or take your team leader's achievements as your own. More employers than ever are going through the fact checking process, so you risk being found out. Instead focus on your own achievements and in your covering letter, clearly state how these relate to the job you're applying for.