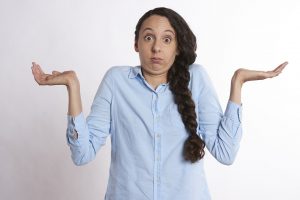 Abbreviations and jargon – don't you just hate them? There's nothing more confusing than watching a police or medical drama on TV and not being able to follow the plot because the characters speak in a string of initial letters. The legal profession loves their acronyms and disclosure checks are no exception. Whether you are the person getting the certificate, or an employer, you need to understand what it all means. Do you know your PVG from your CRB? No? Well read our handy guide to all the most common jargon, abbreviations and acronyms to make things clear.
CRB or Disclosure Checks?
CRB stands for Criminal Records Bureau. This is one piece of jargon which we really shouldn't be seeing for much longer. That's because the CRB ceased to exist in December 2012 and was replaced by another organisation called the DBS. However, you'll still hear people speaking about CRB checks or CRB certificates so it's important to know what they mean.
DBS and Disclosure Checks.
DBS stands for Disclosure and Barring Service. The DBS is the government agency in England and Wales which processes disclosure checks. It was set up at the end of 2012, and replaced the Criminal Records Bureau, or CRB. The Disclosure and Barring Service does three different sorts of checks on workers, and the level of check you get depends on the job you will be doing. The three levels of check are basic, enhanced and standard.
ISA
ISA in this context isn't anything to do with that tax-free savings account which you might have at the bank. In the context of police record checking it stands for Independent Safeguarding Authority. This is another agency which doesn't exist any more. It merged with the CRB to form the new Disclosure and Barring Service.
PVG
Just to complicate matters further, Scotland and Northern Ireland have different procedures for criminal records checking. This is all down to the fact that these parts of the UK have different legal systems. In Scotland, criminal records checks are done by an organisation called Disclosure Scotland. This is one name which is rarely abbreviated. Disclosure Scotland's more detailed checks are part of the PVG scheme, or Protecting Vulnerable Groups. In Scotland, you'll often hear people discussing a PVG check, or a PVG certificate.
ID
This is the easy one. ID stands for identification. When you apply for a disclosure check, you have to be able to prove who you are and where you live. Your employer will ask for a range of key identity documents such as your passport, driving licence or utility bills.
PNC
When the Disclosure and Barring Service do their checks, they search the PNC, or Police National Computer. This is the massive police database which stores all information about crime in England and Wales. Scotland and Northern Ireland have separate police databases which do the same thing. The PNC contains not only details of convictions and cautions, but also has information about arrests and other police intelligence. if you need an enhanced disclosure, any of this "intelligence" may be listed on your disclosure form if the police think it's relevant.
List 99 and Disclosure Checks
Although not strictly speaking an abbreviation, you'll perhaps come across the term "List 99", especially if you're looking for work in childcare or teaching. List 99 is a Home Office register of people who are legally banned from ever working with children. The ban is always due to a conviction for a serious or violent crime. It's impossible to be on List 99 without knowing about it. DBS checks at enhanced levels usually incorporate searches of List 99, and the similar list of people banned from work with adults.
Umbrella Body
One of the other terms which causes a lot of misunderstanding is Umbrella Body. This is nothing to do with keeping you dry in the rain. An umbrella body acts on behalf of the DBS to process applications for checks. For example, not every Brownie pack or football club around the country needs to be registered with the DBS individually. If a new Brownie leader or football coach starts, they can approach Girl Guiding UK or the Football Association for disclosure checks. These larger organisation are the umbrella body.