The system of DBS checks has been around for over a decade now, but the system is still largely misunderstood. This sort of check used to be called CRB checks, or criminal records bureau checks. It's a system of checking up on people who want to work in positions of responsibility. A DBS check is needed for a wide range of jobs, and often, employers will ask for the certificate before you start. One of the biggest employment sectors needing disclosure checks is healthcare. And recent reports seem to suggest that new starts in the NHS are being asked to pay for their own checks.
What NHS Jobs Need DBS Checks?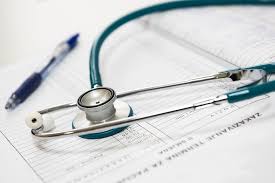 Don't automatically assume that every job working in the NHS will need criminal records checks. However, many will. Even someone working in a hospital records department, or as a secretary, without contact with patients, will need a basic check. If you're going to have more direct contact, an enhanced disclosure will apply. This applies to healthcare roles such as nurses, physiotherapists, pharmacists or health care assistants. The good news is that as the UK's biggest employer, the NHS is completely up to speed with what checks people need. Job adverts clearly state the requirement for checks. If in doubt, ask at interview. It's also important to remember that a minor criminal record won't automatically rule you out. A very distant conviction for a minor offence may be overlooked. A more recent, serious conviction is unlikely to be ignored.
So why are people being asked to pay?
Although the law states that people working in certain types of activity need a DBS check, there are no laws about who pays for it. In most cases, companies just accept DBS as a cost of recruiting people. However, the cash strapped NHS is understandably looking for ways to cut costs. Each NHS trust has its own policy of asking for payment. Some will ask for the money up front. Others will deduct the money from an employee's first pay packet. Doing this isn't illegal, but has been criticised by unions. It is especially an issue for low-paid workers, who are being paid little above minimum wage.
Getting around paying?
If the policy of the NHS Trust is that applicants have to pay, then there's not really much you can do about that when you put the application in. If you're already working in a different role in the same NHS trust however, your disclosure check could be carried over. This only applies when the two roles need the same detail of disclosure check. Check at the interview stage – there's no point in paying twice if you don't have to. If you move jobs a lot between several NHS trusts, think about signing up for the DBS Update service. This system hasn't received much government advertising, but allows you to keep your information updated at all times. Being a member means an annual fee, but this is lots less than multiple disclosure checks. Full details about the Update system are available online.