Education in the UK is a pressurised business. Very young children take SATS tests and the 11 plus system is still the norm in many parts of the country. That's even before you get to the secondary school exams of GCSE or A-level. Most parents want their children to do as well as possible in school. If you can pay some extra to get a bit of professional help, most parents think it's well worth it. But how, as a parent, do you check up on the person who is advertising tuition for your child? Is it possible to get criminal records checks or DBS checks? Here's everything you need to know and think about.
Registered teachers and criminal records checks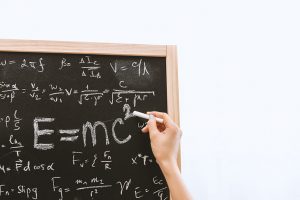 Often, the very best option for tuition is to use the services of a professionally qualified teacher. This approach has a number of benefits. Firstly, a teacher working in the state school system should be completely up to speed with the curriculum in their subject and aware of what stage children should be at. In addition to being an expert in their chosen subject, most teachers in the UK have to go through postgraduate training in education, giving them the tools they need to share that knowledge with children. The downside to using a qualified teacher in a one to one setting is that it's often the most expensive type of tuition. Fees of around £30 are common, with some tutors charging more.
The other main benefit to using someone who is currently teaching in the state or private sector is the peace of mind. All teachers in the UK need an enhanced disclosure. These criminal records checks are detailed, and look into someone's entire criminal record, not just the most recent stuff. If someone is teaching, and the Council are happy to allow them into the classroom. you should have no worries about them tutoring your child. However, although parents don't have to sit with their child when studying, it's standard practice to set up at the kitchen table or in the dining room rather than in a bedroom.
University students and criminal records checks
Another popular – and often cheaper – option is to use students at university to help your child through their exams. There are a few advantages to this approach, the main one being that students will often charge a lot less than someone who is professionally qualified. From the learner's point of view, they may be more comfortable with someone nearer their own age who has recently gone through exams themselves. However, the downside is that students may lack the skills needed to teach. Experts in their topic matter perhaps, but getting that knowledge across is a completely different matter.
The other issue is criminal records checks. Most people working as tutors are self-employed. The parent is the client, not the employer. Because of this relationship, it is much more difficult to get a detailed disclosure check. Self-employed people can only apply for a basic disclosure check on themselves. This is a low-level form of check, and will only show current, unspent convictions. A tutor who is self-employed but who picks up work through an agency might have other arrangements and be able to access more detailed check. Most tutors however just pick up work through word of mouth, or by advertising on social media or local websites.
It's something to be aware of when you are employing a student or other adult as a tutor, especially when they aren't working in a profession which requires a disclosure check. Parents should always try to be around while lessons are taking place.
Choosing a Tutor
If you're thinking about getting a tutor, where do you start? Word of mouth is a good starting point, or asking around your child's teachers whether they know anyone. In some larger towns and cities there are study centres where students are taught in smaller groups rather than individually. This can be more cost effective in the long run, and can be less intensive for the child concerned. Your child should be involved in the decision too. The student and the tutor have to "click"; a clash of personality isn't going to result in effective learning.