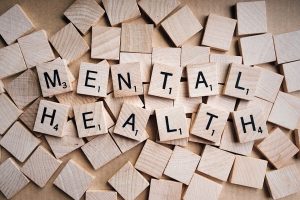 We're all a lot more aware of mental health issues than even a few years ago. According to leading mental health charity Mind, 1 in every 4 of us will experience some sort of mental health problem every year. In many cases these are minor blips, which we recover from quickly. Sometimes though, people are so seriously ill that they require treatment in hospital. Despite progress in understanding mental health issues there is still some degree of stigma to admitting you've suffered mental health problems. If you're applying for a job which requires DBS checks, how much is going to be disclosed on your form?
What's Shown on DBS Checks
DBS checks are the same thing as CRB checks. CRB is an outdated term as the Disclosure and Barring Service (DBS) replaced the Criminal Records Bureau (CRB) in 2012. However, the two bodies do more or less the same thing. There are three different levels of disclosure checking. The type of disclosure check you have will depend on the type of job. These forms show details of criminal records, and this is what can cause concern for those with mental health difficulties. Some of the offences which are shown on a criminal record may be as a result of mental health difficulties, and applicants might be forced in to explaining this. It's a tricky situation and one which isn't always easy to get around.
Detention under the Mental Health Act
Until recently, DBS certificates stated if an applicant had been detained under the Mental Health Act. This process which is sometimes called "sectioning". Often, if the person being detained is upset, or poses a danger to themselves or others, the Police are involved. In this situation, details of the arrest will be listed on the Police computer. New guidance from the Home Office states that being sectioned under the Mental Health Act should no longer be put on a DBS check. If the person being sectioned was violent or committed other offences at the same time, that might still mean being detained is listed on their DBS form. If you have concerns over applying for DBS checks, we can help you through the process and tackle any fears or problems.
Employers and Mental Health
The main concern of people who have mental health difficulties in the past is that they will face discrimination. Moves by the government to limit the amount of information listed on DBS certificates is a start. Employers are still allowed to ask prospective employees about their past health. This is especially true if poor physical or mental health has resulted in time off work. Employers have to be careful not to discriminate against anyone who is classed as having a disability because of their poor mental health. Applicants who are worried about discrimination can get advice from charities such as Mind or from the NHS Mental Health helpline. Employers have a duty to treat your information confidentially. They must also limit access to those who need to know.