Committing a crime doesn't automatically mean a prison sentence. In fact, most people who commit an offence don't go to prison. There are a range of other ways in which the court service can deal with offenders. Statistics show that 95% of first-time offenders don't end up in prison. For crimes such as theft, 77% of offenders are dealt with outside prison too. But a conviction is still a conviction, and when you apply for CRB certificates, will it still be listed?
What options are open to the courts?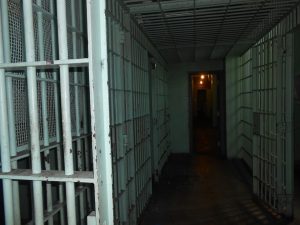 Let's set one misconception to the side first. What happens to someone who has committed a crime isn't decided by the police. The police and prosecution service just present the case in court. The jury decides on innocence or guilt, and a judge decides the sentence. The court has a wide range of options. Sending someone to prison is expensive. The UK prison population is at an all-time high, and there is political pressure to keep people out of prison whenever possible. So what are the alternatives?
Fine – this is a tried and tested punishment for minor offences. Fines can be issued directly by the police in a range of situations and often without involving court at all.
Community service – also referred to as unpaid work. This system takes offenders and asks them to complete a programme of work. This could be anything from gardening in a park to removing graffiti from walls.
Suspended sentence – this is still a prison sentence, but the offender doesn't go to prison straight away. The sentence only kicks in if the offender gets into trouble again in a set period.
So how does all this affect CRB certificates?
CRB certificates are needed in connection with certain jobs. In fact, the terminology has changed recently and the modern term is a DBS, or disclosure and barring service check. Whatever the terms used, it means a check into someone's criminal record. A DBS or CRB check is about stopping people who have a serious criminal past from posing a danger to a company or vulnerable people. If you need to apply for a CRB certificate, it's important to know what will be included, and what will be left off.
Basic Disclosure
The least detailed level of check is the basic disclosure. Anyone can apply for this sort of check and use it for any purpose. This style of certificate only reveals your current, unspent convictions. Rehabilitation law in the UK is fairly complex. The basic idea is that it's unfair to expect people to drag old convictions around with them forever. Everyone should have the right to make a fresh start. So there is a formula for "forgetting" old convictions after a set time. The length of time depends on the age of the person at the time of the offence, and the type of offence. Only recent convictions, or those so serious that they will never be forgotten will be printed on a basic disclosure.
Standard and Enhanced Disclosures
These certificates are a bit more detailed. Unlike the basic disclosures, you can only ask for this style of check in connection with a specific role. Most often, they are used in roles involving financial responsibility, legal responsibility, children or vulnerable adults. This sort of check needs a deeper delve into your past. In some circumstances, the DBS will choose to reveal convictions which would be forgotten otherwise. They may also disclose cautions, if relevant. There are no hard and fast rules for doing this. The DBS looks at the type of job you are applying for, and the type and number of convictions. They look at everything, not just time you've spend in prison. Only relevant information will be printed, but it's not up to you to decide what is relevant and what isn't.
Getting a job with a conviction
Millions of UK adults have a conviction or caution on their police record. There are a few options. Firstly, as not all jobs need a DBS certificate, just apply for positions where this is not relevant. Alternatively, be open and upfront with your potential employer. A couple of minor offences probably won't sway their opinion of you. This is especially the case when you can show that you've turned over a new leaf and have been working in a steady occupation ever since.