It's been just over a year since a scandal hit the press concerning people working for some of the UK's best-known charities. Charities both large and small have been reassessing their processes and procedures. Many have started running CRB checks on more people than they did before. However, does a recent report suggest that they've gone a bit far in their checking?
CRB Checks and Charities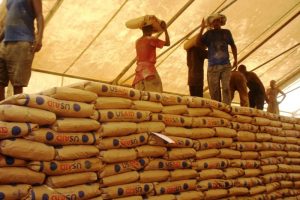 Charities are subject to exactly the same rules about CRB checking as every other business. Charities can't make up their own minds about who should have disclosure checks and who shouldn't. Many of the allegations made about charity workers concerned incidents which didn't take place in the UK. The people involved weren't UK nationals. Therefore, charities couldn't have run CRB checks or disclosure checks on them anyway.
Charities recruiting in the UK for positions at home or overseas might run DBS checks if the position involves access to funds, or a high level of responsibility. You don't want to employ someone to manage your food aid programme who has a long list of convictions for accepting bribes or fraud, for example. In the UK, most people who work in charity shops, as fundraisers or in a charity head office won't need s DBS check either.
The recent advice to charities isn't so much about DBS checks but about other checking. One of the main issues which came out of the charity abuse scandal was that members of staff were being allowed to leave and move on to another position without any consequences. However, accepting off-the-record references or using word of mouth rumours to make recruitment decisions is risky. It can leave the charity open to being sued. It's always best to get professional advice about what you can, and can't do.
What roles require checking?
Each charity will have it own way of operating. But there are a few basic rules which apply in all cases. People who are applying to set up a new charity, or be on the board of trustees of a charity will need to pass a "fit and proper person" check, which involves looking at their criminal record. People who are managing a charity's bank account, or in other responsible positions might be asked for a basic or standard check, depending on their role.
Some charity shops accept young people over the age of 14 as volunteers. As these young people are children, most charities have a policy of running checks on shop managers or senior volunteers who in charge of the shop on days when children are volunteering. If shops have a policy of only accepting volunteers over the age of 16, then these checks won't be needed.
Applying for DBS Checks
When it comes to applying for CRB or DBS checks, charities follow the same procedure as anyone else. The same process applies to both volunteers and paid members of staff. The applicant completes a form, and then proves their identity.  The DBS runs the details through their database. Finally, they issue a certificate containing a varying level of detail depending on the type of check.